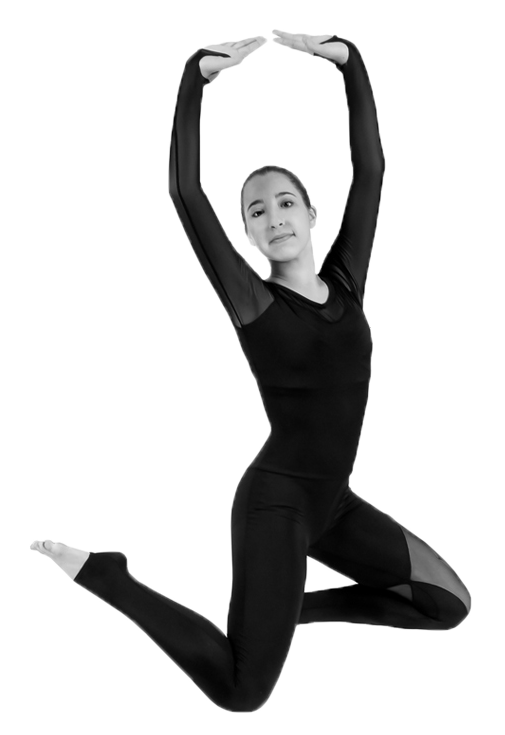 faculty & staff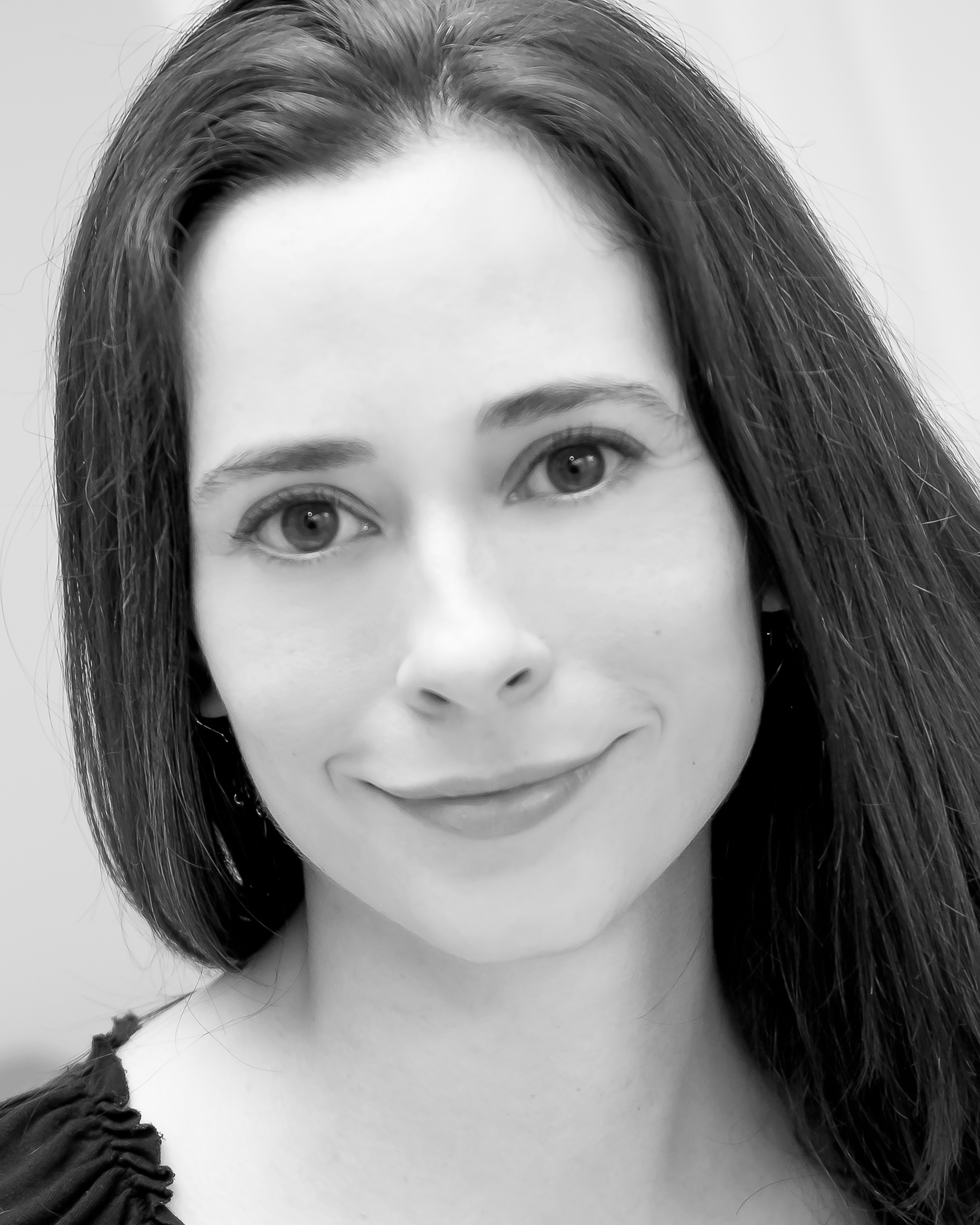 Amy Piantaggini
|
Executive Director, Graham-Based Modern Technique, Contemporary Dance Ensemble, Pre-Ballet, Outreach.
Amy trained at the Boston Conservatory and the Martha Graham School of Contemporary Dance, where she received scholarships from the Gregory Peck Foundation and as a Finalist for the Coca-Cola Award for Artistic Excellence. Ms. Piantaggini is a former member of the Martha Graham Dance Company and the Martha Graham Dance Ensemble, in which she danced many soloist roles including "Satyric Festival Song" and "Conversation of Lovers". Anna Kisselgoff of the New York Times said that Amy "made a luminous New York debut in Graham's abstract view…" October 7, 1998. Amy has danced for the companies of Javier Dzul, Richard Move, and James Robey, and currently dances for Edgar Cortes Dance Theater. Amy's teaching experience includes numerous schools throughout New England including the Hartt School/University of Hartford. She received her MFA in Interdisciplinary Arts from Goddard College with a focus in early American Modern Dance. Ms. Piantaggini has taught yoga, Pilates, and conditioning for dancers, is a member of the National Society for Dance History Scholars and National Dance Education Organization, and serves on the Danbury Dance Initiative task force.  She established RCD as a charter for National Honors Society for Dance Arts in 2016.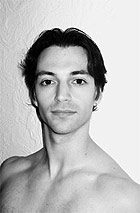 Alexander Glaz
|
Ballet Director/Ballet Master, Nutcracker & Ridgefield Civic Ballet, Ballet and Pointe, Variations, Pas De Deux, Ballet for Boys.
Mr. Glaz offers expertise in ballet instruction in the French discipline. Mr. Glaz is a graduate of Laguardia High School of Music & Art and Performing Arts and trained at the Joffrey Ballet School, Studio Maestro/Manhattan Youth Ballet, Boston Ballet School, and Ballet Academy East, studying on scholarship with all. Mr. Glaz has enjoyed a worldwide performing career. Some of his favorite principal and soloist roles were in La Bayadere, Bolero, Torsia, and Empty Place with the Croation National Theatre in Zagreb. He has danced for Les Grands Ballets Canadiens De Montreal, North Carolina Dance Theater, Dance Theater of Harlem, Konami Ballet (Japan), Brooklyn Ballet, Eglevsky Ballet, North Star Ballet, Jose Mateo Ballet Theater, and Configuration Dance. Mr. Glaz brings tremendous knowledge in anatomy and kinesiology to his instruction, and is a certified yoga instructor by the International Sivananda Vedanta Yoga Centre. In his classes he emphasizes attention to detail and effortless quality of movement, focusing on proper execution of the steps. Of utmost importance to Mr. Glaz is precision in movement, cleanliness in technique, and the integration of artistry.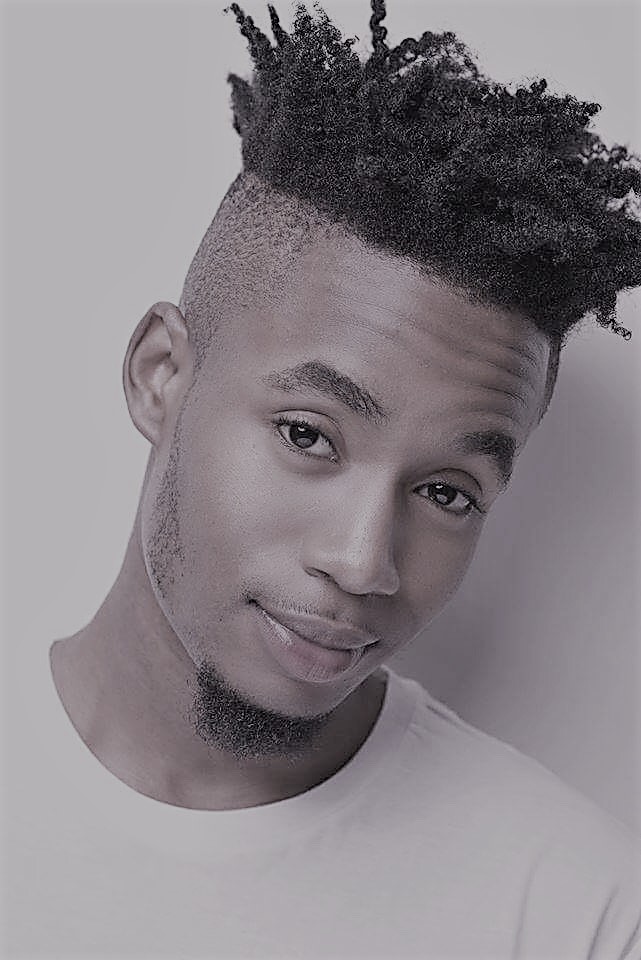 Anthony Auguste
|
Hip Hop.
Anthony Auguste was born and raised in Brooklyn, New York.
Anthony has always had a passion for dance. Trained in several street styles, Anthony has gone on to dance for artists like, Rihanna, Willow Smith & more. Aside from dancing, choreographing was always a passion of his. He would create any chance he got, working with amazing dancers who have worked and danced for all the best, such as Beyonce, Rihanna, Nicki Minaj, Pharell, and many more. Creating movement will always be a passion of his and sharing his creativity with the world is what he aspires to do.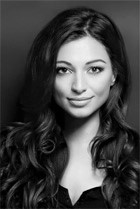 Danielle Marie Fusco
|
Jazz, Jazz Repertory Ensemble.
Danielle Marie Fusco is a professional dancer, choreographer, and NYS Teaching Artist. Her experience within the industry is extensive and varied. She is the co-Choreographer for "The Anthem: A Radical New Musical" off Broadway show at the Lynn Redgrave Theatre. Performance Credits include: Samuel Pott's Episode of "American Document" at the Joyce Theatre with the Martha Graham Dance Company, Graham II repertory of "Heretic", "Diversion of Angels", chorus from "Night Journey", other Graham repertory include, "Helios" from "Acts of Light", Bride Solo from "Appalachian Spring", and chorus from "Clytemnestra". Her choreography, "AWOL" was presented at the Martha Graham Choreographic Showcase and the CAPEZIO ACE competition. She has performed Principal roles and choreographic collaboraton with The Manhattan College and a specialized Certificate of Teaching from the Martha Graham School where she received atelier scholarship. Danielle is a NYS Teaching Artist with the Martha Graham Company and Rachel Klein Theatre Ensemble, "Symphony of Shadows", "Tragedy of Maria Macabre", "Gogo Killers!", etc. Danielle has worked and performed with choreographers/companies such as Edgar Cortes Dance Theatre, Jaclyn Buglisi "Table of Silence", Noemi LeFrance, Nejla Yatkin, Lone Kjaer Larsen, Kelley Donovan and Dancers, Whitney Hunter Performance Group, Chi Chi Valenti and the Jackie Factory, Daniel Mendoza, Abdiel Cedric Jacobsen and Angela DeMello's Dance Master Series in Italy with Kinsun Chan (Zurich Ballet) and Ben Tribe (Pineapple Dance UK). Danielle has toured internationally to UK, France, Czech Republic, Hungary, Austria, Germany, Mexico and Italy. Danielle holds a BA in Dance and Dance Education from Marymount and tours nationally and internationally for Master Classes and workshops.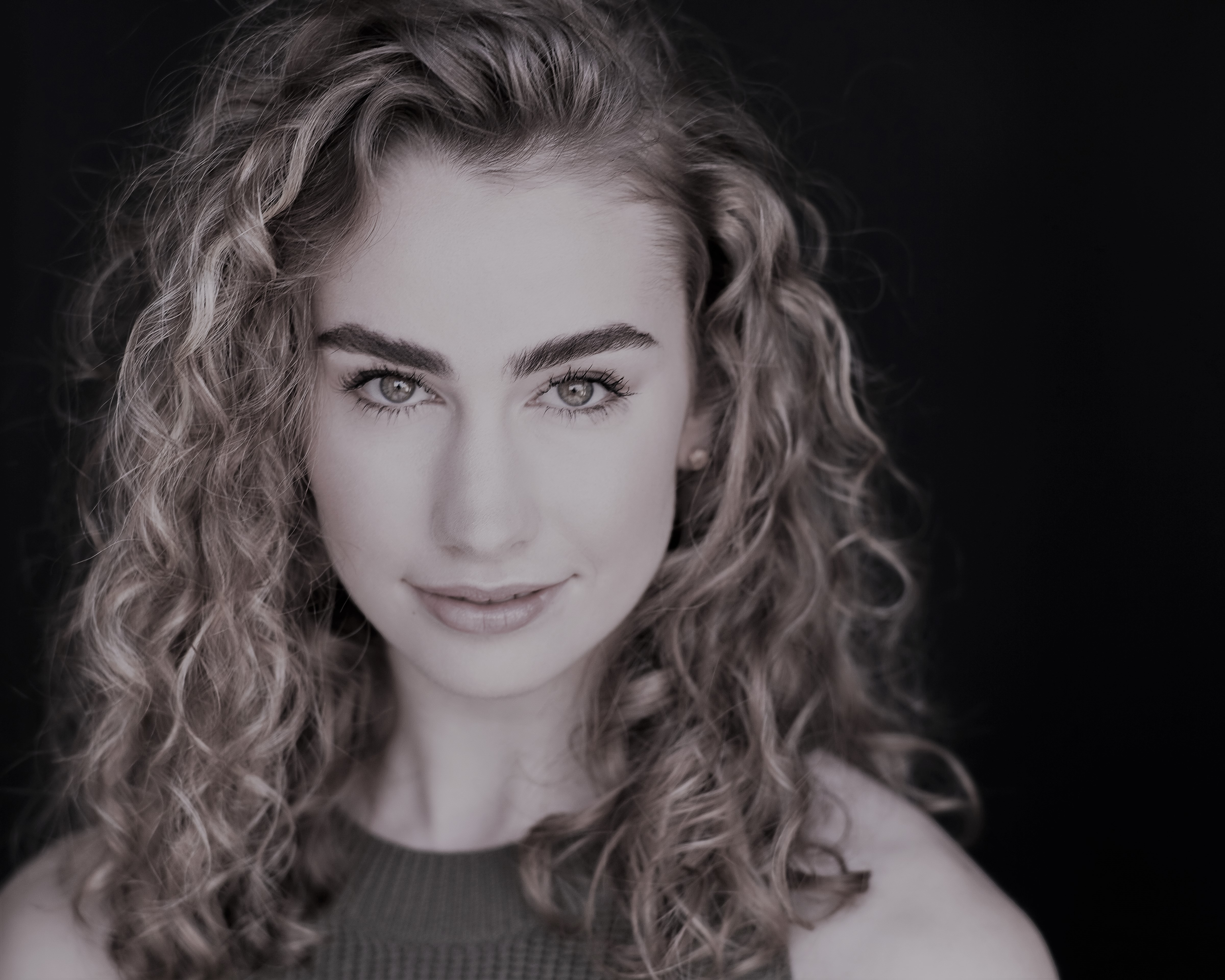 Kelly Gleason
|
Pre-Ballet, Tap, Rhythm Tap Ensemble.
Kelly graduated Summa Cum Laude from Pace University with a B.S. in commercial dance and psychology. At Pace, she performed works by Andy Blankenbuehler, Jessica Lang, Chloe Arnold, and Jason Samuels Smith. She began her training at the Ridgefield Conservatory of Dance under James Robey, and continued her training at Fineline Theatre Arts under Elizabeth Parkinson and Scott Wise, and Mary Ann Lamb. She has also studied under Twyla Tharp, and performed works such as The Fugue and Burundi Drums. Most recently, she has been seen on the national tour of 42nd Street, which was helmed by the 2001 Tony Award-winning team of Mark Bramble and Randy Skinner. In addition, Kelly has performed with the New Bedford Festival Theatre, Ocean Professional Theatre Company, and the Carnegie Hall Exchange. Favorite credits include My Fair Lady, Singin' in the Rain, and Crazy For You. Aside from performing, Kelly has been teaching a wide variety of styles for 5 years, from students in creative movement to adult levels.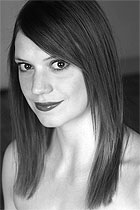 Mary Beth Hansohn
|
Ballet, Pointe and Variations.
Mary Beth Hansohn received her professional training at The Arlington Center for Dance in Arlington, VA, and studied ballet in the hightest level at The American Ballet Theater Summer Program in New York City, where she performed George Balanchine's Theme and Variations. She joined The Ohio Ballet as a full member at age 18, and went on to dance in works by Heinz Poll, Donald Byrd, Laura Dean, Ann Marie DeAngelo, Lynne Taylor-Corbett, Stephen Mills, Septime Webre, Salvatore Aiello, Dermot Burke, Val Caniparoli, Jeffrey Hughes, Twyla Tharp, and Alonzo King. Mary Beth has performed with Dayton Ballet, Cincinnati Ballet, The Cleveland Opera, D.C. Contemporary Dance Festival, Neglia Ballet Artists, The Adam Miller Dance Project, The National Tap Ensemble, and Terra Firma Dance Theatre. Mary Beth performed in the 2011 Victoria's Secret Fashion Show in New York City, which was televised on CBS. In 2014, she appeared and danced in the new television drama series "Flesh and Bone". Mary Beth has also worked with Edouard Lock at La La La Human Steps in Montreal, and with Karole Armitage at Armitage Cone! Dance in New York City. Some of Ms. Hansohn's favorite roles include the title role in Giselle, "Mina Harker" in Dracula, "Gerturde" in Hamlet, Le Corsaire pas de deux, "Russian Girl" in George Balanchine's Serenade, the pas de trois from George Balanchine's Agon, "Myrtha" in Giselle, and Unnatural Selection, a pas de deux choreographed and danced with her husband, James Graber. Mary Beth has judged dance competitions and choreographed in dance workshops across the country, and continues to teach ballet and contemporary dance in New York.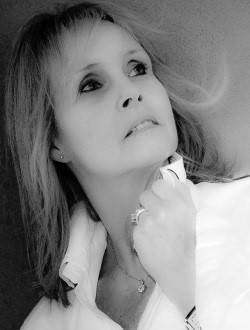 Polly Kingsbury
|
Educational Director.
Polly Kingsbury has had an extensive career in dance education. She has taught ballet, modern and jazz throughout Westchester and Connecticut. Polly spent most of her life studying and teaching at the Steffi Nossen School of Dance. During her tenure there she served in many capacities including Educational Director, Operations Director and Senior Staff Instructor. While there she hired, trained and supervised the teaching staff for the Steffi Nossen method curriculum classes and choreographed for the Junior Master Class, Concert Group and many performance groups. She was the Steffi Nossen Children's Show director and producer from 1979-2004. Her choreography has been performed at the Performing Arts Center at Purchase College. After moving to CT in 2004 she continues to serve as a consultant there. Polly has served as the Dance Coordinator for the Rye City Public Schools teaching PAC and choreographing for musicals, revues and choral groups within the district. For many years she served as a visiting instructor for the Westchester Arts Council teaching classes and workshops for special needs groups throughout the county. Polly has taught and lectured for the Hole in the Wall Gang "COPE" weekends in Southbury, CT. Polly's performance credits include the Barnspace Dance Project based in Katonah NY and A New Generation of Dance at the Emelin Theatre in Larchmont, NY. Since moving to CT in 2004, Polly has been an enthusiastic supporter of RCD as a guest teacher, student, rehearsal assistant, seamstress, and much more. She is thrilled to be serving in this new capacity at RCD.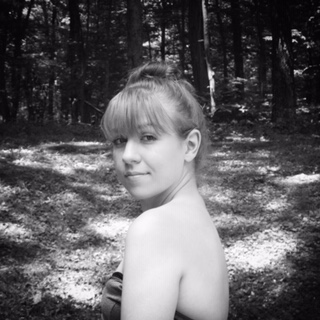 Katie Czyr
|
Katie is from Connecticut where she trained under instructors Peter O'Brien, Amy Piantaggini, and James Robey in Ridgefield and was awarded the Patricia Schuster Scholarship. She graduated cum laude from Marymount Manhattan College on scholarship earning a B.F.A. in dance. Katie has been a member of Edgar Cortes Dance Theater in New York since 2015. She has performed at the Inside/Out Series at Jacob's Pillow and has danced the lead in Martha Graham's "Steps in the Street," Edgar Cortes's "Dali Aqui," Anthony Ferro's "The Hindemith," and Rachael Kosch's "Three Things." She has danced in works by Paul Taylor, Megan Williams, Larry Keigwin, and Kirk Peterson, among others. Katie has been teaching since 2015 at various schools across Connecticut and has also choreographed works since 2010, presenting pieces at the Aldrich Contemporary Art Museum in Ridgefield, CT and the Young Choreographer's Festival in Stamford, CT.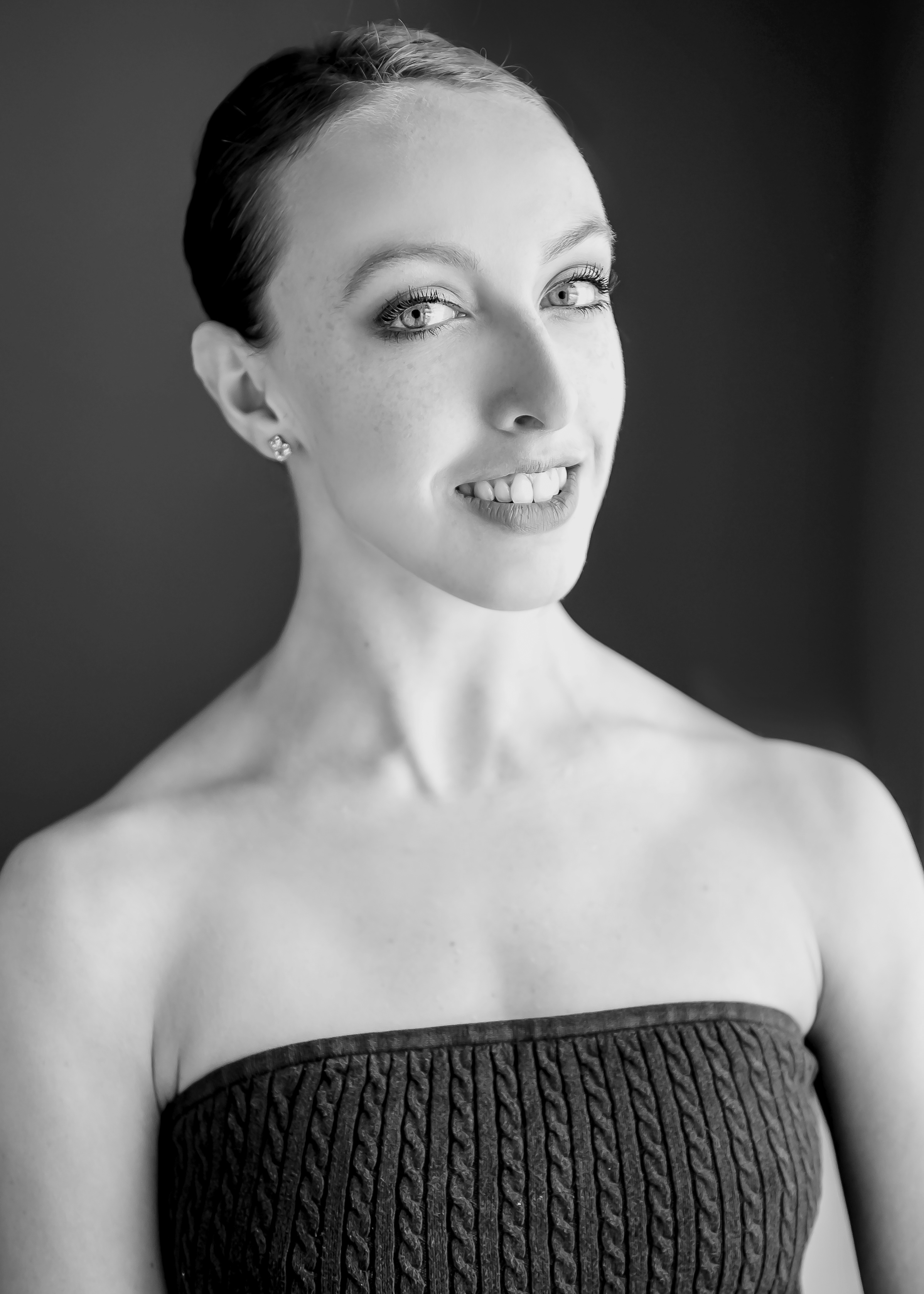 Dona Wiley Kim
|
Ballet, Pointe, Apprentice Ballet Ensemble.
Dona Wiley received her pre-professional dance training at the Ridgefield Conservatory of Dance in Connecticut under the direction of James Robey, and studied at many professional level summer ballet intensives including the American Ballet Theater Summer Program in New York City. Dona Wiley is an ABT® Certified Teacher, who has successfully completed the ABT® Teacher Training Intensive in Pre-Primary through Level 3 of the ABT® National Training Curriculum.  As a freelance dancer, Dona currently works with the New York based dance companies Lydia Johnson Dance, Nomad Contemporary Ballet, Neville Dance Theatre, Neglia Ballet Artists, and as the rehearsal director and co-founder of CelloPointe.  Her past company credits also include Connecticut Ballet, Staten Island Ballet, Felice Lesser Dance Theatre, IKADA Dance, Ballet Inc, and the Taormina Teatro Group where she enjoyed a principal dance role int he off-broadway play Tchaikovsky.  Notable career highlights include performing the title role in Staten Island Ballet's production of Carmen, as well as dancing the choreography of George Balanchine, Emery LeCrone, Gabrielle Lamb, and David Fernandez, among others.  As a dance instructor Dona has taught ballet and pointe, choreographed new works, and set classical repertoire in studios throughout New York, Connecticut, and New Jersey.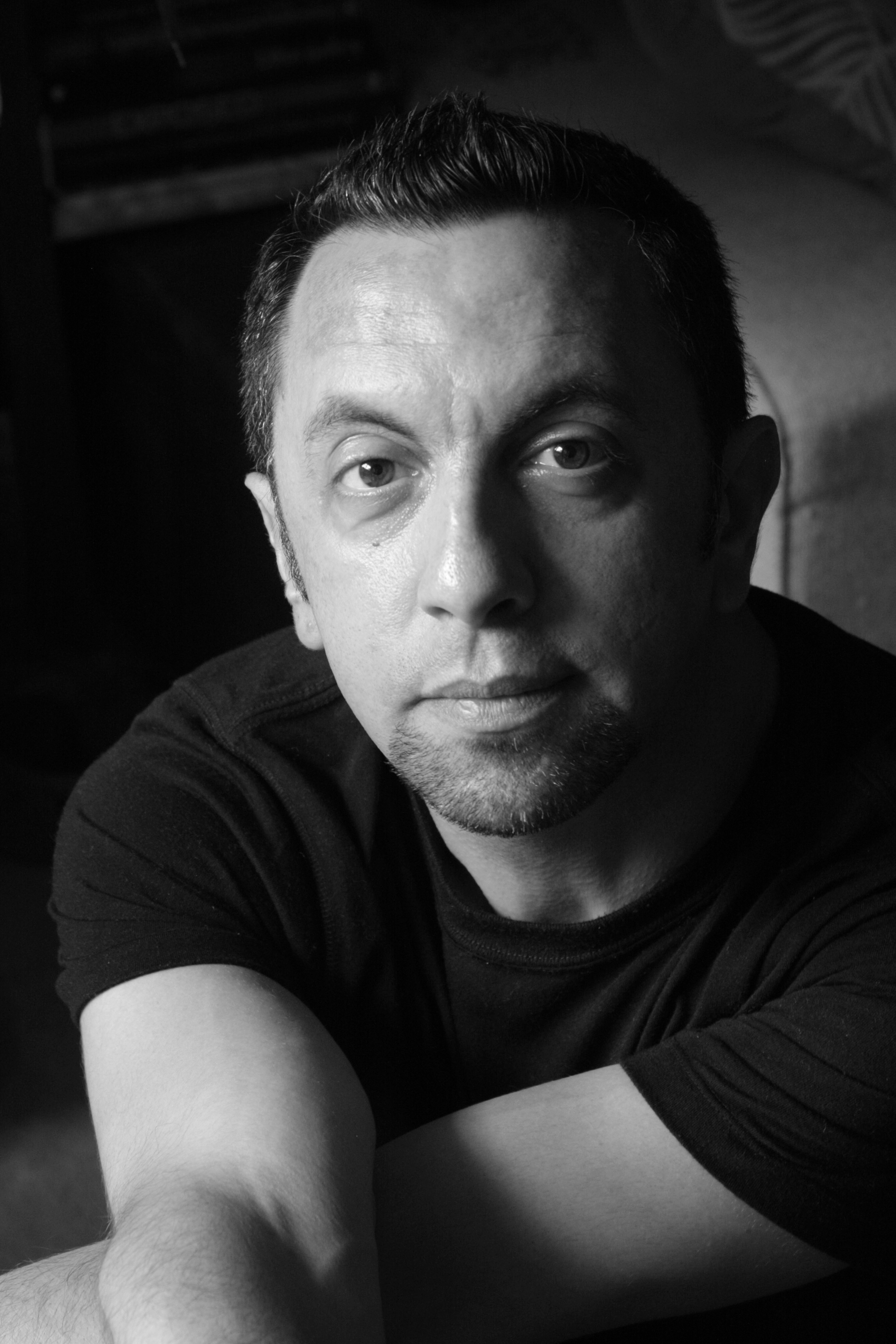 Edgar Cortes
|
Ballet, Pointe and Variations, Contemporary Dance Ensemble, Apprentice Contemporary Ensemble.
Edgar was born in Portugal. He graduated from the School of Dance of the National Conservatory in Lisbon where he worked with choreographers from Ballet Gulbenkiain, the National Ballet, Escola Superior de Danca, Escola Superior de Teatro and Companhia de Danca de Lisboa. In 1995 he was awarded a scholarship to the Martha Graham School of Contemporary Dance in New York City where he worked with the Martha Graham Dance Ensemble and performed leading and solo roles. In New York City he has worked with Pearl Lang Dance Theater, Sophie Maslow, Jeanette Hemstad, Analysis Dance Company, Chen & Dancers, Nai-Ni Chen Dance Company, Mark Dendy, as well as other independent choreographers. Edgar was a member of the wolrd renowned Les Ballets Trockadero de Monte Carlo and toured extensively for six years (U.S.A., Japan, Australia, Europe, Canada, South America, Central America). He has worked with Underworld Productions Opera. In 2010 he choreographed the opera "Pygmalion"- My Unfair Lady, 2011 "Apollo and Daphne, Clarence and Anita and was the costume designer fro "Don Pasquale" in 2012 and "Il Trionfo dell'Onore" in 2013. In January of 2009 he founded the Edgar Cortes Dance Theater. He was awarded grants by NOMAA and created "Unicornius", a piece inspired by the Hunt of the Unicorn Tapestries currently at the Cloisters Museum, "Water Poodles, (2010) inspired by Esther Williams and synchronized swimming, and "DALI AQUI" (2011) inspired by Salvador Dali. His work "Quatro" (2012) is inspired by the 4 seasons. The latest work "SOL-I-DO" is inspired by Portugal and its traditions. Edgar is currently working on a new piece "CIRCOPIA".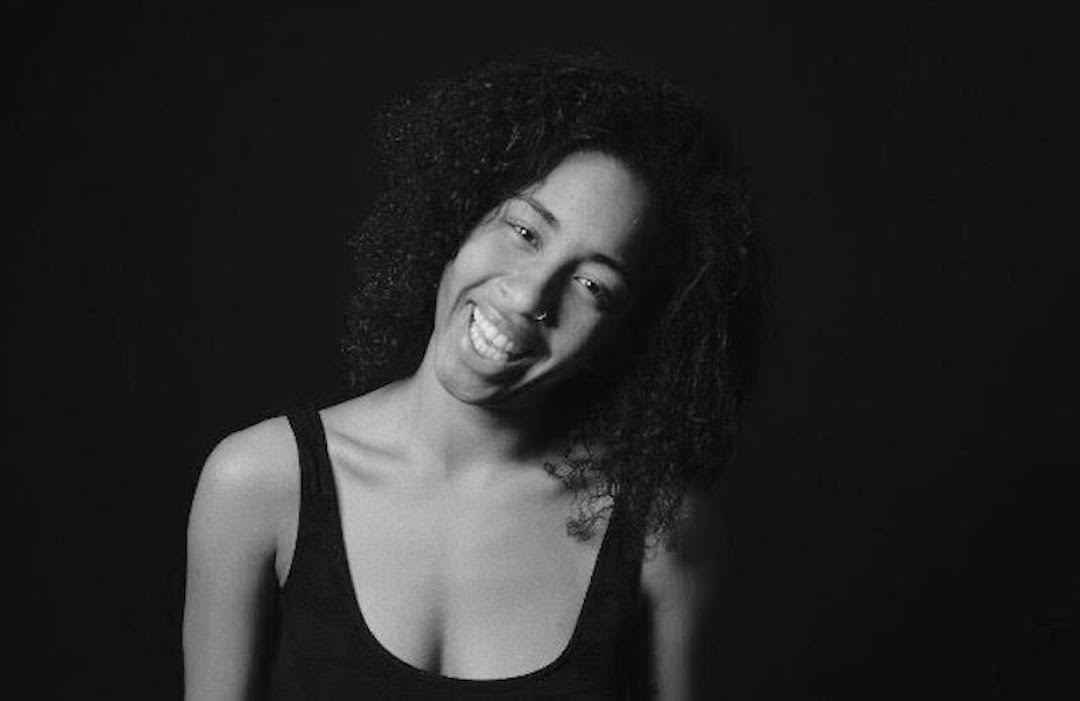 Megan Curet
|
Megan Curet, Artistic Director and choreographer of NYC contemporary dance company, Curet Performance Project and founder of online dance publication TiLLT Magazine. Curet's work has been performed, taught and seen throughout the UK, EU, Armenia, Palestine, Israel, Cuba and the USA. Holding an MA in Dance studies from Roehampton University and training from the Martha Graham School, Curet has guest served at Franklin and Marshall College as well as Martha Graham School faculty. Currently a dance teacher for Success Academy, Curet's work seeks to create rigorous and enticing dance works set within immersive and multidisciplinary environments for unique performance experiences.
Guest Faculty
|
James Robey (Webster University Assistant Professor of Dance), Peter Boal (New York City Ballet & Pacific Northwest Ballet), Michael Trusnovec (Paul Taylor Dance Company), Annmaria Mazzini (Paul Taylor Dance Company), Peter O'Brien (Royal Ballet), Blakeley White-McGuire (Martha Graham Dance Company), Tracie Stanfield (Synthesis Dance Project), Andrew Palermo (Dre Dance, B'way), Eran Bugge (Paul Taylor Dance Company), Eric Jordan Young (B'way), Bill Hastings (B'way veteran), Finis Jhung, Abby Silva (Parsons), Suzie Dodge (Paul Taylor & Dodge Dance Company), Sam Sinns (B'way Nat'l Tours), Kirven Boyd (Alvin Ailey), Paul Dennis (Jose Limon), James Harkness (B'way's Lion King), Tiger Martina (B'ways Movin' Out), Katie Stevinson-Nollet (Full Force Dance Theatre), Elie Lazar (Joffrey Ensemble Dancers), Yu Xin (ABT, Pacific Northwest Ballet, and Shanghai Ballet), Michelle Fleet (Paul Taylor Dance Company), Cory Stearns (ABT), Adam Battelstein, Parsons Dance Company, Taylor II Dance Company, Pilobolus Dance Theatre, Ailey II Dance Company.