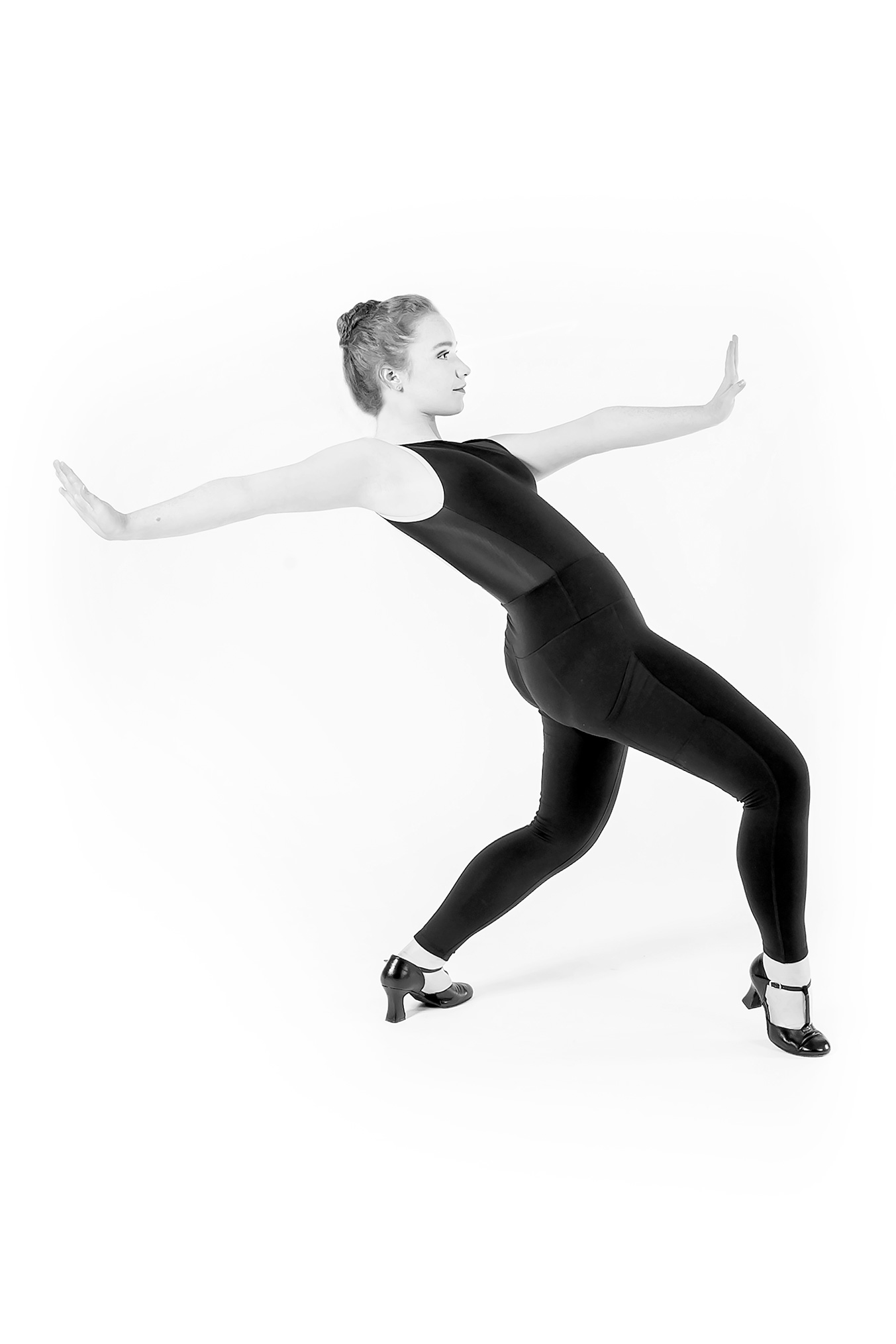 on the move
Ridgefield Conservatory of Dance Alumni
Janel Fitzgerald (16) is attending Fordham/Ailey pursuing a BFA in Dance.
Robyn Gaines (15) is attending Adelphi University pursuing a BFA in Dance.
Liana Attanasio (14) is attending The Boston Conservatory pursuing a BFA in Dance.
Lexi Hauck (14) is attending The University of Utah pursuing a BFA in Dance.
Meredith Santoro (14) is attending SUNY Purchase pursuing a BFA in Dance.
Katie Czyr (14) is attending Marymount Manhattan College pursuing a BFA in Dance.
Daniella Parisot (13) is attending the Hartt School of the University of Hartford where she is pursuing a BFA in Dance.
Isaac Lerner (12) received a scholarship and is attending the Hartt School of the University of Hartford where he is pursuing a BFA in Dance Performance.
Kelly Gleason (12) is attending Pace University where she is pursuing a BFA in Commercial Dance.
Laura Caputo (11) attended the North Carolina School of the Arts for her senior year of High School and was accepted into the BFA dance program at Cornish College of the Arts in Seattle, WA with a scholarship.
Dona Wiley (11) is currently a trainee with the Connecticut Ballet Company in Stamford, CT and performing with Neglia Ballet Artists and James Robey Dance. She is a past recipient of the Patricia Schuster Scholarship, Danbury Dance Initiative Scholarship, a silver medalist in the Connecticut Classic Ballet competition.
Alexandra Howard (11) is attending Towson University in Maryland pursuing a BFA in Dance.
Dylan Manderlink (10) is attending Emerson College in Boston majoring in Investigative Theatre for Social Change. The degree combines her two passions of theatre and social advocacy/activism. At Emerson she has performed in "Honk! The Musical", a children's show called "Wiley and the Hairy Man", a short drama called "The Growth", and Christopher Durang's "Naomi in the Living Room". Dylan is president of Emerson Peace and Social Justice, the Residence Assistant of the Local Action floor, an intern at Horizons for Homeless Children in Roxbury, MA, and the regional director of a global non-profit called The Gulu Movement.
Izzy Masters (09) danced professionally with the Missouri Ballet Theatre in St. Louis and performed the Nutcracker with Washington Ballet Company in Washington, D.C.
Jillian Pajer (09) attends SUNY Purchase in New York pursuing a BFA in Dance.
Megan Schwartz (09) attends Point Park University in Pittsburgh pursuing two dance degrees: a BFA in Dance and a BA in Dance Pedagogy.
Rachel Beal (09) is the 2009 RHS Valedictorian and attends Cornell University studying Biology. She performs with BASE Productions, a Cornell University dance company and was invited to join a faculty fellowship with one of the tenured professors in the dance department where she studied and created solos with William Forsythe's choreography techniques. This summer she will be interning at Johns Hopkins.
Gillian Howard (09) is entering her 4th semester as a choreographer for University of Connecticut's Uconn Dance Company. She served as an Executive Board member/Costume Manager for the company. In the Spring of 2012 she will be studying abroad in Italy.
Danielle Bell (09) attends Skidmore College as a Theater major.
Alison Merrill (09) attends Elon University in North Carolina where she is a double major in human services and public health. She performs and choreographs for the Hip Hop Dance Team, and teaches yoga, step aerobics, cardio/strength, and cardio hip hop classes for the campus recreation program. She is the fine art's director for a sleep away camp and coordinates a program between the camp and Jacob's Pillow. In the Fall of 2011 she will be abroad in Copenhagen studying public health at the Danish Institute for Study.
Catherine Jaeger (08) graduated from the Boston Conservatory, summa cum laude, with a BFA in Dance. Currently she is performing with Nimbus Dance Works.
Sam Dighton (08) is double majoring at Hobart and William Smith College in upstate New York, working on a BA in Dance and a BA in Writing and Rhetoric. Sam performs with the Faculty Ensemble and in 2011/2012 will be leading Koshare, the student dance collective. Recently, she spent the Spring semester of 2011 studying abroad in Wales.
Nichole Piscionere (08) was accepted into and studied in the BFA Dance Program at the Hartt School of the University of Hartford.
Christine Dunn (07) graduated with a BS in Dance Arts Administration from Butler University in 2011 and now is dancing professionally with Dance Theatre of Tennessee's second company in Nashville.
Frances Faulk (07) is working on a BFA in Dance at Belhaven College.
Jen Snow (07) graduated from Skidmore College in New York in 2011 with a double major in Government and Anthropology and Minor in dance. Jen graduated magna cum laude and was awarded the Candice Carlucci Award for service to Skidmore and the SGA Leadership Award.
Caitlin Elby (07) graduated with a BA in Dance from Roger Williams College in Rhode Island in 2011. Currently, she is on work-study scholarship at Broadway Dance Center in New York City and has been a member of The Class Dance Crew.
Christine Speare (07) received a B.A. in Dance & Music degree in 2011 from Dickinson College in Pennsylvania. For her senior thesis project Christine designed and constructed all the costumes for the Emerson Spring Dance Concert. Now she works as a Design Assistant with Ralph Lauren in New York City.
Maggie Ronan (06) graduated with her BFA in Dance from NYU's Tisch School of the Arts. She currently performs with Naomi Goldberg Haas/Dances for a Variable Population. She also teaches yoga and dance in NYC. To get information on upcoming performances and open classes, visit her website www.maggieronan.com.
Samantha Swetz (06) was accepted into and studied in the BFA Dance Program at the Hartt School of the University of Hartford.
Emily O'Brien (06) graduated from George Washington University in DC with a BA in Art History and a minor in Dance in 2009 where she was Stage Manager for the department's DanceWorks production. Since then she has interned in public relations at LaForce + Stevens, NYLON Magazine, the Gagosian Gallery, and currently is an assistant at the accounting firm Berdon LLP. Emily is pursuing a career in Entertainment Law.
Lauren Micalizzi (06) attended Salve Regina majoring in Psychology and minoring in Dance and danced with Extensions Dance Company. Currently she is pursuing her PhD in Psychology from Boston University.
Lianne Pignatello (05) graduated with a BFA in Dance from George Mason University in Virginia and has performed with James Robey Dance in Milwaukee.
Ashley Albonetti (05) holds a BA in Dance and Theater from Manhattanville College in New York with a minor in Psychology. She teaches dance at Putnam Dance Center and is co-coach for the Byram Hills High School Varsity Dance Team.
Lauren Jaeger (04) holds a BFA in Dance Performance from Marymount Manhattan College and is a professional dancer with the Buglisi Dance Theatre in New York City performing in such venues as the Joyce Theater, Lincoln Center, and touring Italy; a member of Peridance Contemporary Dance Company performing in NYC and DC; and dancing with Ballet Ambassadors. As an instructor she teaches for The School at Peridance, Ballet Ambassadors, Steffi Nossen School of Dance, Greenwich Dance Studio, Manhattan Ballet School, and formerly taught at Ballet Hispanico.
Caitlin (Quigley) Varipatis (03) received her B.A. degree in Dance Education from Goucher College graduating Cum Laude. She followed that with a Masters in Education degree (also from Goucher) and has work experience in the many aspects of the developing dancer/student. She is currently an Integrated Arts Specialist with Cecil County Public Schools where she also heads an after-school dance program to further dance experience and performance opportunities for students. Ms. Varipatis was involved with the Moving Classroom Project which educates students and teachers on techniques for incorporating movement and the arts within the classroom setting. She has also taught at the Baltimore Actor's Conservatory, The Park School, Carver Center for the Arts, Parkville High School, and the Moving Company Dance Center.